There are some questions we need to find out what the logo should be. These questions will apply, while creating logo by combining clients information and designer expertise.
We are Brilliant and Extremely Creative People in India.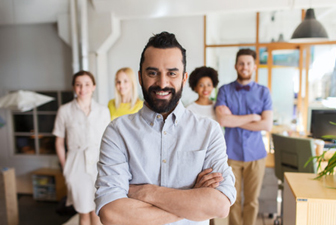 We have a qualified & experienced team who work energetically for your brand with an innovative approach, We are putting forth a very imaginative creators arrangement for national and global clients.
- Happy Client Say's
"iMedia Solutions made our company stand out among others with their creative design just as we wanted. Their team are prompt, Professional and Creative. We just loved working with them, they understood & interpreted our requirements so well that their final work was to the next level than we imagined it to be. Thanks!"
NUTRI SOYA BHUTAN
Prakash Sharma - Finance Manager
"I am very much happy with the service and commitment shown by iMedia to my task. They gone beyond their rules to fulfill my requirements. I am well satisfied with the design provided to me."
AKSHA ENGINEERING
Amol Talarkar - Director
"An excellent job was done by IMEDIA team. they deeply understood our requirement and then created very good options of different meaningful designs matching with our industry concepts."
SANITA PHARMA
Amit Jain - Director